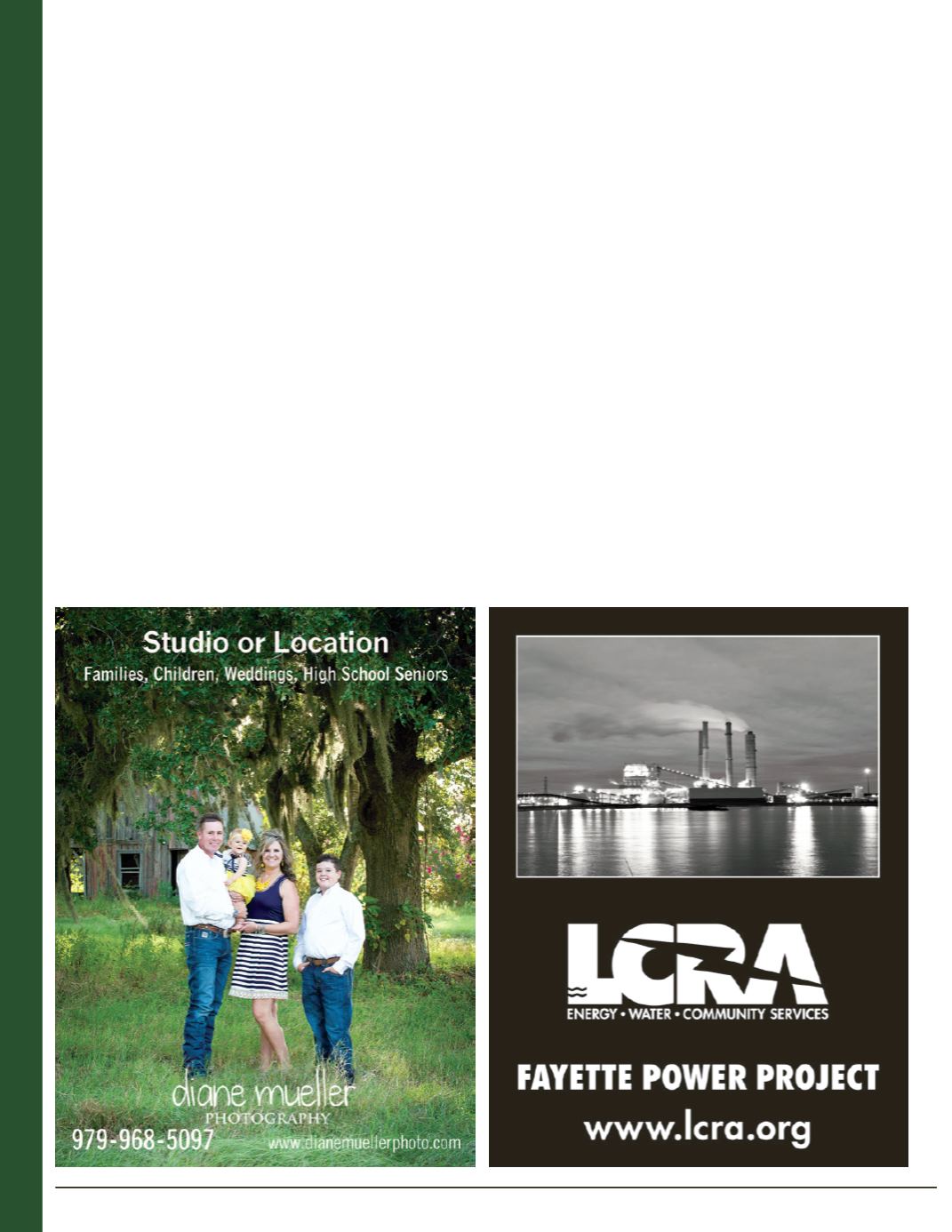 6
www.lagrangetx.org
CONNECT – ENGAGE –
INFLUENCE – DEVELOP
Connect
Who you know can make the difference. We connect our
member businesses through events and opportunities
within the local community so that you can maximize your
exposure, cultivate lasting relationships, create visibility, and
maintain a presence.
Connect your business!
Engage
Whether you are looking to start, expand, or improve your
business, we provide events to further your knowledge of the
business environment and ensure sustainable growth. The
Chamber provides opportunities to showcase your business
to the community, network with other professionals and
make important local connections.
Engage your business!
Influence
Rooted in Business since 1950, membership in the La Grange
Area Chamber of Commerce provides an instant influential
impression of credibility. Market research has shown that, if
given a choice, consumers will shop with a chamber member
rather than a non-member, because chamber membership
says to the consumer the member business is trustworthy,
is involved in the community, cares about its customers, is
successful, and is a leader in the business community.
Influence the business community!
Develop
Thriving business builds a thriving community. The Chamber
has invested in continual development initiatives to provide
education, support, resources, and training to ensure
sustainable growth for your business and our community.
The Chamber is advocates growing our local economy to
create an ecosystem to foster the growth of business.
Develop our community!
CONNECT – ENGAGE –
INFLUENCE – DEVELOP