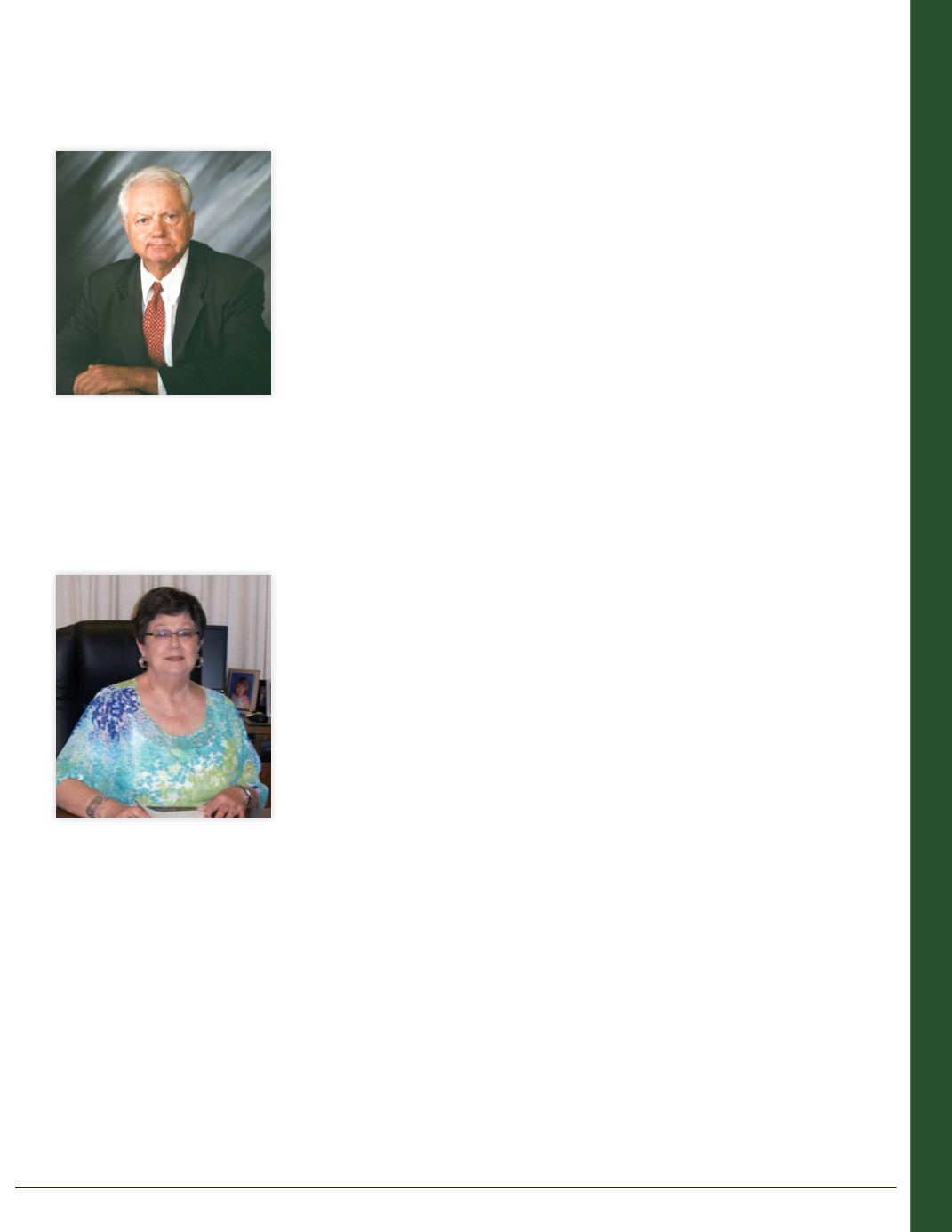 7
La Grange Area Chamber of Commerce
LOCAL
OFFICIALS
On behalf of the Commissioners' Court
and the Citizens of Fayette County, I wish
to take this opportunity to welcome
you. We are very proud of our county
and feel that the quality of life here is
unsurpassed. The cities of Carmine,
Fayetteville, Flatonia, La Grange, Round
Top and Schulenburg are charming
communities within the county.
Fayette County is considered a very
progressive county. It is the only county in
the state of Texas that has a county wide
recycling program. Our EMS service is one
the best in the state. We are blessed to
have excellent schools, both public and
private, throughout the county, along
with Blinn College in Schulenburg. There
are many great businesses that offer a
variety of services and products, not only
to the people of Fayette County but many
times worldwide.
Fayette is a historic and patriotic county,
andweareveryproudof the role its citizens
played during the Texas Revolution as well
as other conflicts throughout the years.
Our community is blessed to have
industrious, law-abiding citizens who
have not forgotten their heritage. Once
again, welcome!
Sincerely,
Edward Janecka
Welcome to La Grange, a peaceful
community nestled on the banks of the
Colorado River, conveniently located
between Austin, Houston and San
Antonio. We are home to the Texas Czech
Heritage and Cultural Center, Faison
Home, Fayette Heritage Museum and
Archives, the Muster Oak, Monument Hill
State Park, and the Kreische Brewery. We
are an awardwinningMain Street City with
a designated historical downtown and
newly renovated historical courthouse.
Visitors can enjoy a stay at one of our
many bed and breakfasts or inns. Our
restaurants offer a wide variety of foods.
Enjoy kolaches and pigs-in-a-blanket, as
well as some of the best Bar-B-Q in the
state. For a unique experience, I invite you
to our square and the surrounding area.
Visit our newly restored courthouse, eat
at one of our fine restaurants and enjoy
shopping at your leisure. We are home to
many one-of-a-kind businesses that offer
a variety of selections.
I have only mentioned a few of the
amenities that can be found here in La
Grange. Our greatest asset is our citizens;
you will find them to be warm, friendly
and helpful. All of us offer you a heartful
welcome and hope you will come and
enjoy your stay.
Sincerely,
Janet Moerbe
WHEN YOU LIVE HERE
Judge
Edward Janecka
Mayor
Janet Moerbe